El Chiringuito de El Señor Martín
HOW AND WHY
"El Chiringuito", a fried-fish restaurant offering the best quality seasonal fish opened on Calle Mayor in Madrid, endorsed by the gourmet fishmonger "Señor Martín".
An integrated branding project that combines traditional and cutting-edge concepts in a laid-back fashion.
Visual Identity
INNOVATION AND RUPTURE
Señor Martín loves The Sea. And The Sea loves Señor Martín. This is why she gives him her most-prized treasures: the freshest fish and seafood, consolidating his reputation as gourmet fishmonger wherever he goes. With his project "El Chiringuito," he is now looking to offer his quality product in fresh surroundings.
THE CHALLENGE
To convert an everyday part of Spanish cuisine such as fried fish and chiringuitos (beach bars) into a cutting-edge, upmarket environment.
Sr Martín did his part by providing the best raw ingredients. Baud was in charge of the identity.
Verbal Identity and Street-style Graphics
The tone of El Chiringuito's communication aims to encourage our emotional response to the sea, summer and quality fish.
Attention to detail
A METICULOUSLY DEFINED IDENTITY
CREATING A MODEL THAT CAN BE REPLICATED
A lot of care was taken to highlight each detail. We created a model that could be replicated so " El Sr. Martín" can expand in the form of international franchises
WORKING WITH THE BEST
We worked with the collective Boa Mistura for the wall illustrations
The interior design was carried out together with Marta Banús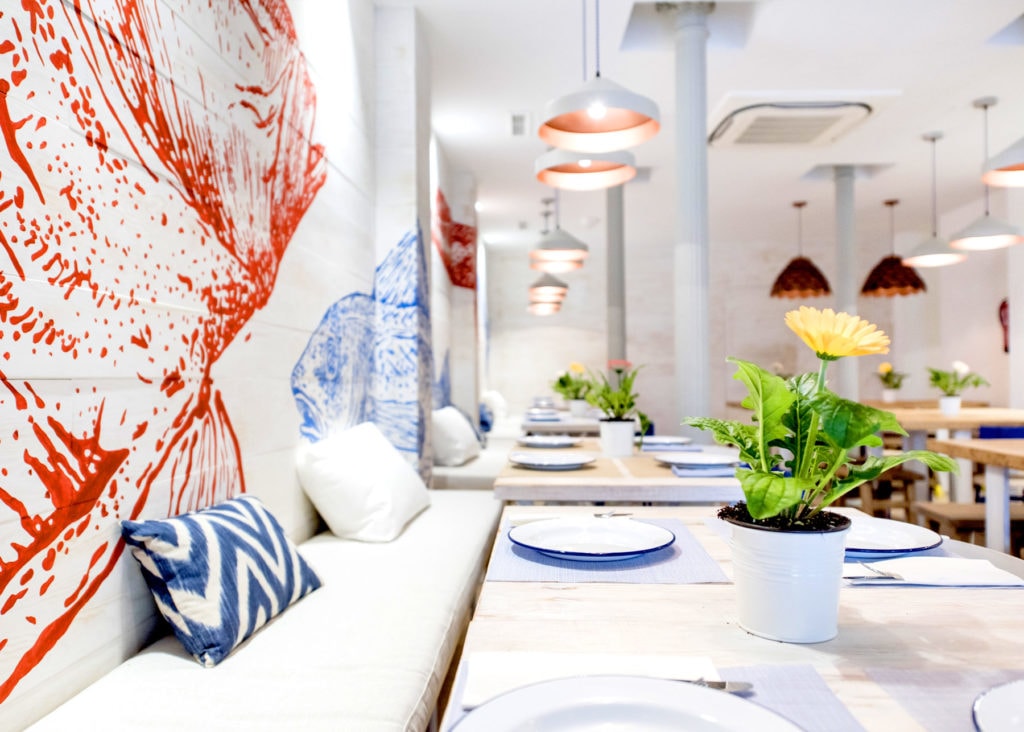 Open kitchen
TRANSPARENCY FOR CUSTOMERS
Communication
LAUNCH AND RECOGNITION
IN THE STREET
To promote El Chiringuito, different activities were developed such as the food truck featured at the event Madreat and various pieces of local communication.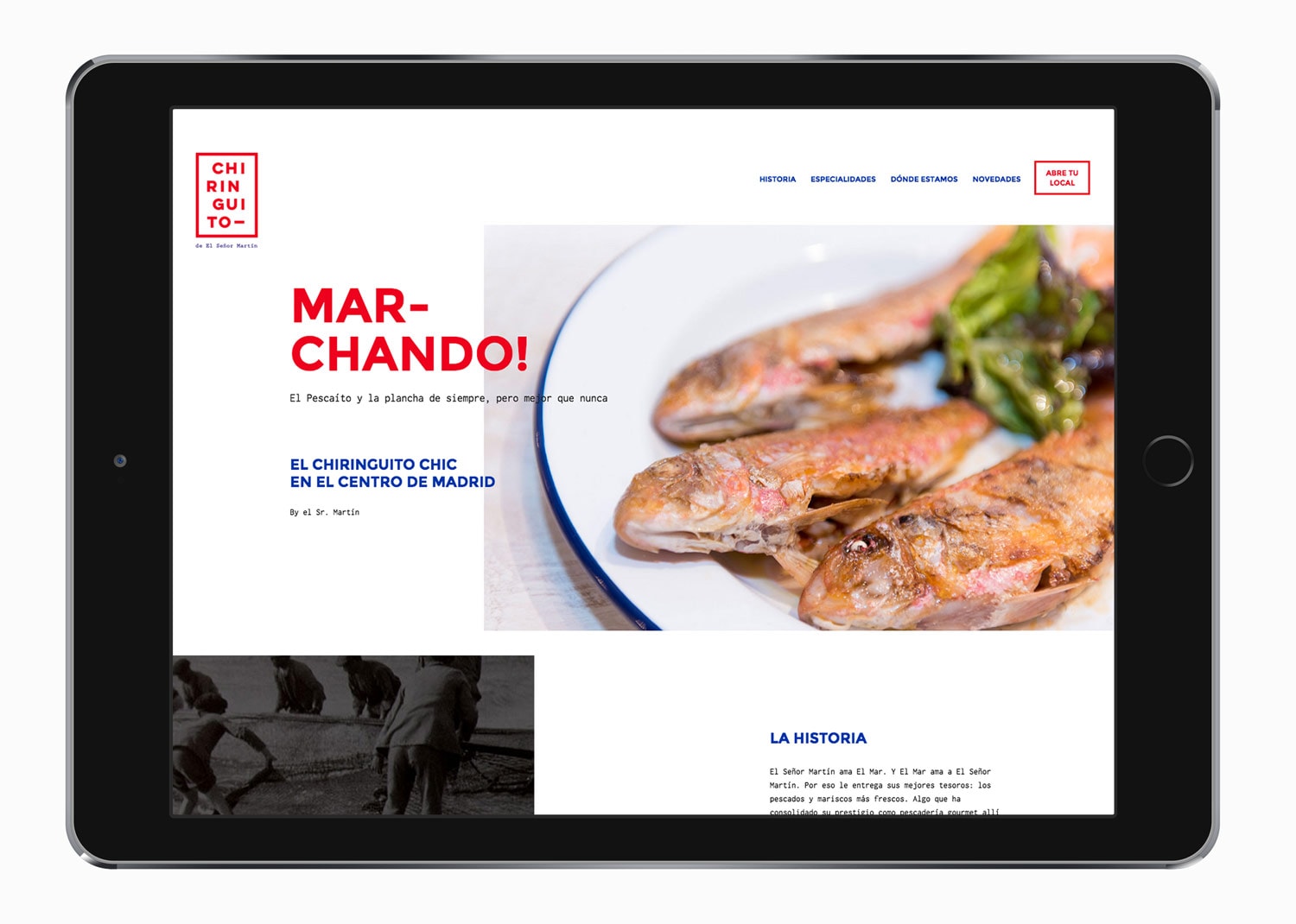 Success and Media Coverage
PRESS
Every day, El Chiringuito del Sr. Martín appears in the national press as a prime example of "Slow Fast Food."